Our FIT Partners




Love Bikram Yoga, but wish you could join many of the premier Fitness Facilities Columbia has to offer? Now you can! As a part of our "Get FIT Columbia Initiative," we are excited to announce our FIT partnership with CrossFit Soda City, Jamie Scott Fitness (JSF), & SWEAT! We offer deep discounts to CFSC, JSF & SWEAT Members as well as them offering our Bikram clients a deep discount. We all strive to help Columbians get FIT in this famously HOT city of ours. Get FIT by working out all or a combination of the best fitness facilities in Columbia. For more information on each FIT partner see information below:

Jamie Scott Fitness
JSF is a boutique-style gym offering unique group fitness classes, personal training, nutrition services & more. JSF takes "A Different Approach to Wellness," offering effective, results-driven programming that keeps you motivated as you continually strive toward your personal goals, achieving results.
Any Bikram Columbia Member can join JSF for $51/month (no contract or registration fee).
Jamie Scott Fitness
702 Cross Hill Rd. Suite 300B Columbia, SC 29205
Phone 803.400.1215
Email workout@jamiescottfitness.com
www.jamiescottfitness.com
JSF Instagram @jamiescottfit

SWEAT
SWEAT offers a full-body, indoor-cycling workout
that will change the way you think about "cardio." The instructor will have you moving & working to the beat of the music so your mind & body remain engaged. Unlike traditional cycling classes, SWEAT incorporates movements that will work your shoulders, triceps, biceps, abs & obliques all while your lower body continuously cycles. The result is a calorie-torching, body-toning workout that feels more like a party.
Any Bikram Columbia Member can purchase a SWEAT 10 Class Card for only $120.
SWEAT
1125 Lady St. Columbia, SC 29201
Phone 803.764.7984
Email sweat@jamiescottfitness.com
www.sweatbyjsf.com
SWEAT Facebook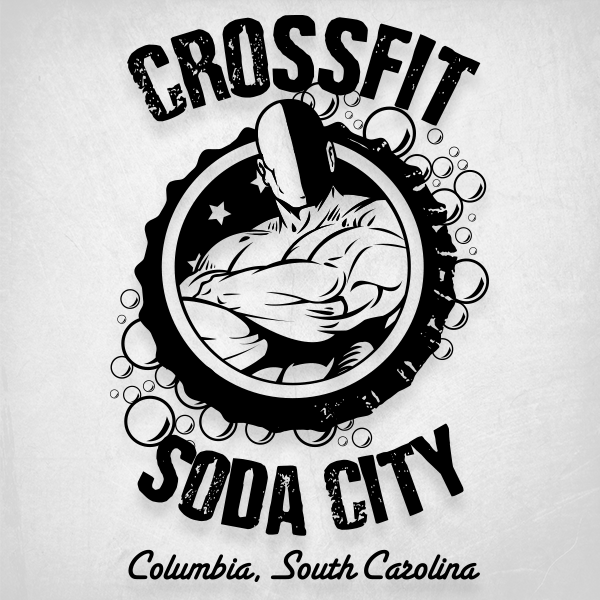 CrossFit Soda City

CrossFit Soda City is
one of over 12,000 licensed CrossFit Affiliates worldwide. They are a community and strength and conditioning facility that develops individuals, in a group setting, to reach elite levels of fitness through "constantly varied functional movements executed at high intensity."
CFSC is for people of all fitness levels.
Contact CFSC for a free workout!

Any Bikram Columbia Member can join CrossFit Soda City for $95 per month.
CrossFit Soda City
1340 Old Dairy Dr. Columbia, SC 29201
Phone 803.727.6662
Email josh@crossfitsodacity.com
www.crossfitsodacity.com

CFSC Facebook
CFSC Twitter
CFSC instagram @CrossFitSodaCity
CFSC YouTube