Advice for 1st Timers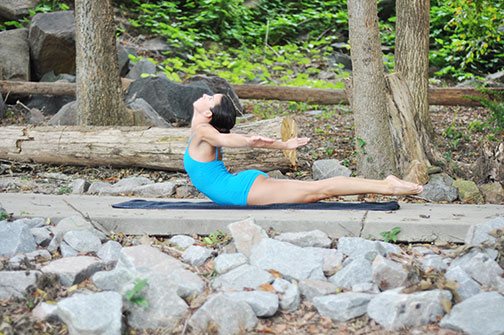 What To Bring
Yoga mat, large towel, large bottle of water, & an open heart. We have mats & towels for rent or purchase.
What To Eat
Try to avoid eating 2 hours before class. If you must eat, have something light like a granola bar or fruit. This is because having a lot of food in your stomach could make you feel nauseous in the heat.
Arrive EARLY
Please arrive at LEAST 15 minutes before your 1st class to register & get comfortable with your surroundings. New students under 18 need parental permission & should be accompanied by an adult for their 1st class. You can save time by printing & completing your New Student Form before you arrive.
Download New Student Release Form


Set Up in the Back
No personal belongings allowed in the room. All you need is your yoga mat, towel, & water. Set up your mat in the back of the yoga room. Make sure you can see yourself in the mirror.

Expect to Sweat
The room is heated & sweating is an intentional component of Bikram Yoga. The heat is to warm your muscles, prevent injuries & allow for a deeper workout. Sweating helps flush toxins from the body.

Stay in the Room
The class is 90 minutes consisting of a 50-minute standing series & a 40-minute floor series. Each posture builds on the last & prepares for the next. Please plan to stay in the room for the entire class.

Water
Make sure you come to class already hydrated. During class, please wait to drink until the instructor says "party time." This is after the 4 warm-up poses. After that, drink as needed between postures.

Don't Push It
You will feel challenged during class, everyone does. Always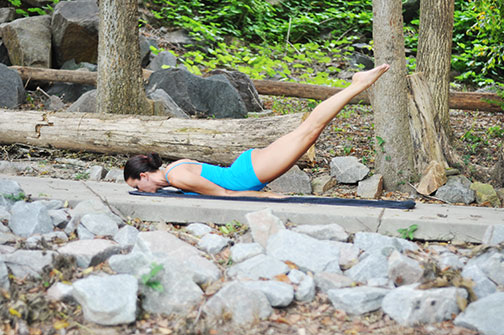 work to your edge, but listen to your body. Never be afraid to sit down. It's normal, especially in the beginning, to feel dizzy, nauseous or light headed. It's temporary & as your body acclimates & detoxes, these sensations will disappear.

No Judgment
During class no one will look at you or judge you. Other people's focus is on themselves; they are working too hard to even notice you. The teacher will guide you & instruct you, always with compassion & respect. No need to be self-conscious.

Ask Questions
Feel free to approach the teachers with any questions or concerns before & after class. If you have any pre-existing injuries or modifications for any other reasons, please speak to the teacher before class.

Don't Leave Too Soon
Make sure you can stay at least a few minutes after class to cool down & relax. Be sure to drink plenty of water after class & throughout the day. Please take at least 3 classes before deciding if Bikram Yoga is right for you. Your 3rd class will be dramatically different from your first & will allow a clearer assessment.